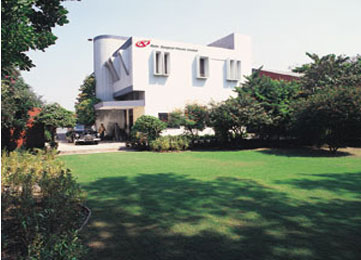 Kehr Surgical established by Shri Kishan Deo Kehr an alumnus of IIT, Kharagpur pioneered the production of surgical blades in India in 1970 under the Surgeon Brand. We started exporting in 1975 to Becton Dickinson, USA and today we sell in over 85 countries under our own brand as well as in OEM. Truly a global leader with nearly 5 decades of experience in catering to more than 10% of the world demand.

At Kehr Surgical quality and process parameters are stringently monitored and controlled at each and every stage of production. Quality is a way of life at Kehr Surgical. We were the first to be ISI certified and are on the panel of Bureau of Indian Standards for Medical Devices.

The facility is ISO 13485 / ISO 9001 certified by DNV. We recognise the importance of continued improvements in process capability in order to achieve the objective of keeping up our reputation as a leading quality supplier. The medical devices are packed in a class 1000 clean room. We are also CE certified.
Awards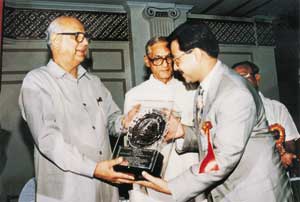 Kehr Surgical Private Limited was established in 1970. Our first global recognition came when Becton Dickinson, USA a Fortune 500 Company approved our quality after thorough checks and agreed to source surgical blades from us in their own private label.
Since then we have received recognition from various quarters including awards for Industrial excellence, import substitution as well as exports. Here are some photos of our Director Rajiv Kehr receiving some prestigious awards. Our group exports are more than double the combined exports of all other surgical blade manufacturers in India, which speaks volumes of our popularity in the global scenario.

Fully realizing that world-class quality standards, internationally competitive prices and timely deliveries are the key to their success, KSPL is intensely committed to these principles, which has made us the # 1 choice for surgical blades amongst all Indian manufacturers. However we feel our biggest award is the appreciation of our quality by our customers and the Surgeon's themselves.